December 7, 2020
CCSM is launching an in-house legal program!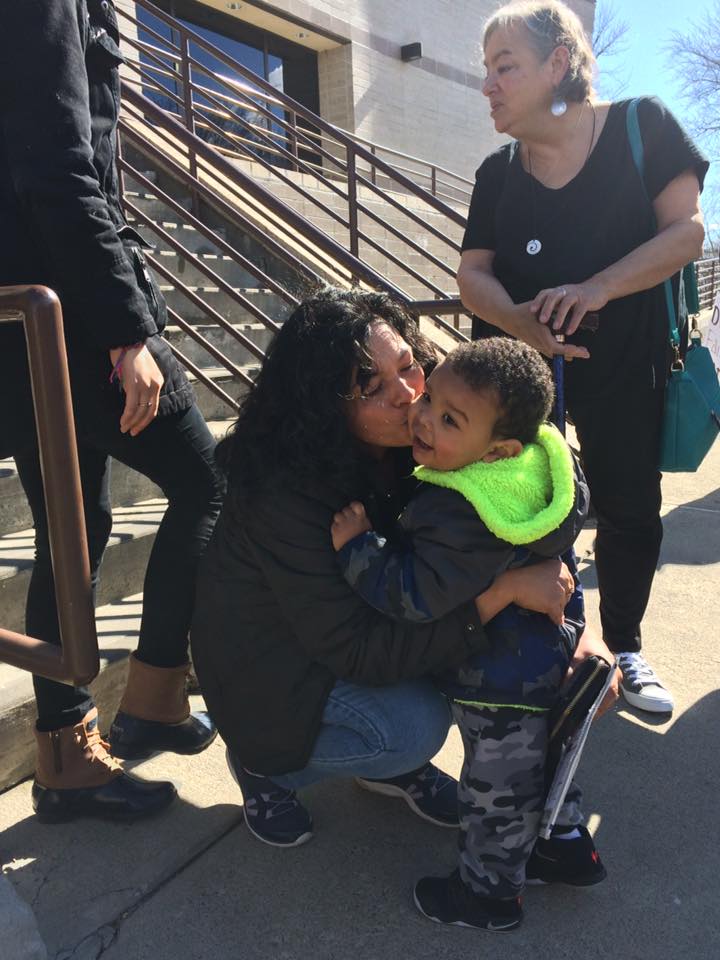 CCSM is excited to build up our community's capacity to defend and empower itself by launching a legal program in 2021!
When I moved to Columbia County, I retired from practicing law in New York City. But after the 2016 election and the Trump Administration's attacks on the immigrant community, retirement was no longer an option. I noticed how few legal programs there were in the area that served the community. When I found CCSM, I began to work as a volunteer attorney with this amazing organization. Over the years, we have developed a strong network of allied organizations and legal counsel where we can refer our members. We have also co-hosted Legal Clinics throughout the area.
However, there is one major problem: legal services are most often not affordable to those who need them the most. The immigration process can be prohibitively expensive, confusing, and disempowering. Lawyers often don't speak the language their clients speak, or charge fees that are out of reach for many.
That's why we're launching a legal program in the new year, and we need your help to do it.
In July, Columbia County Sanctuary Movement was recognized by the Department of Justice as a provider of legal services, and our Executive Director Bryan MacCormack was accredited to provide certain immigration legal services to our community. With our program, we will be able to handle immigration forms, counsel clients, represent clients at USCIS hearings, and appear before the Department of Homeland Security with them.
What's even more special is that our program will be led by immigrants like Dalila Yeend, who is also studying to become an accredited representative.
We've already raised $24,000 to build our innovative legal program and other initiatives to empower and support immigrant leadership. We have only $3,000 to go! Will you help us reach our goal?
Thank you in advance for your support of our movement!
Gwenn Mayers, Legal Committee
P.S. Legal Services is just one of many programs CCSM has to support, empower, and defend immigrants. We were featured in the Albany Times Union for our recent success in our language justice campaign! Your contribution supports all of our work.
November 30, 2020
I never imagined this would be my journey.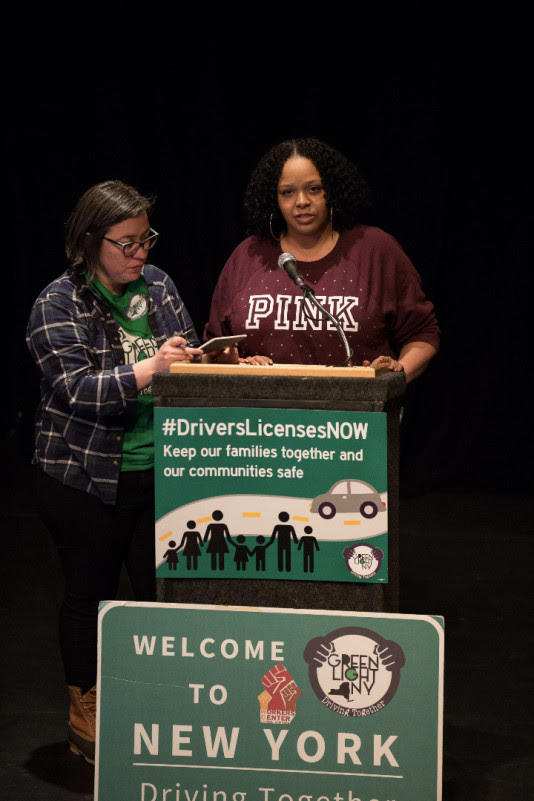 Two years ago, driving with my children to dinner at Friendly's in Troy, NY, I was pulled over for a rolling stop, arrested for driving without a license, and detained by ICE.  Everyday activities are risky for people who are undocumented in the United States. We all fear being separated from our families like I was.
Columbia County Sanctuary Movement supported me during my 3 month detention. They drove to Batavia to attend my bail hearing and then encouraged me to share my story and fight for the Green Light Law, which allows anyone to get a driver's license regardless of immigration status.
Now, as a leader with CCSM, I'm seeking accreditation with the Department of Justice (DoJ) to represent other immigrants applying for immigration status. I never imagined myself to be the face of a movement, but with CCSM I found my voice and joined the fight for dignity and respect for all immigrants. That is why I believe in Columbia County Sanctuary Movement, and why I'm asking you to support us today.
Your action has helped people like me fight for a life that goes beyond survival. We each have an important role to play in building a powerful immigrant movement.
As we enter our 5th year, CCSM is expanding our programming to better meet the needs of immigrants in our region. We are hiring a Director of Programs and Services to launch a Legal Program next year, and we need your support. We need to raise $30,000 in December to launch our legal program early in the new year.
I was proud to join CCSM's Coordinating Committee this summer, and I'm excited to get DoJ accreditation so I can guide others through the process I went through. That's what CCSM is about: building immigrant leadership so that we can shape our own future.
This is the kind of world we can build together. Will you join me in supporting Columbia County Sanctuary Movement today?
I'm proud to be in the movement with you.
Dalila Yeend, Coordinating Committee Member
November 23, 2020
We protect our own.
I'm Maria Perez-Cruz, a leader in CCSM's Coordinating Committee and Youth Committee, and I want to tell you how we have helped our immigrant communities through this difficult year.
When COVID hit in March, CCSM's Coordinating Committee got on an emergency call to figure out how we would protect and empower our people in this crisis. We knew that the state and federal governments wouldn't support our community. The Trump administration excluded undocumented immigrants from the stimulus, and Governor Cuomo did nothing to fill the gap. They have left over 250,000 undocumented workers in New York State in the cold.
In the government's absence, we set up the Mano a Mano Mutual Aid Fund to help those who needed it the most, and asked you to help us reach our goals. In total, we've distributed over $78,000 so far to immigrant families struggling to survive the pandemic. We also distributed over 120,000 pounds of groceries and hot meals and secured wifi for students who needed it. Our program was so successful that we were given funds to offer similar help to neighboring communities in Albany, Rensselaer, Schenectady, and Dutchess counties through New York Immigration Coaltion's New York United program.
I personally got in my car and drove through my streets, distributing emergency funds to 40 different families in my community. It was never just about distributing money for me. It was about seeing new faces, getting to know my community better. CCSM is like my second family. I wanted to be there for people when they needed it, the way CCSM has been for me. Having face to face conversations, even though we were masked, helped my community feel safe even while there's so much uncertainty.
Our response to COVID shows that we're united, and that we'll work together to help each other. Thank you for being a part of our movement, and working with us.
We are immigrants supporting one another during this crisis. Your support helps people like me take the lead in my own neighborhood.
Thank you for being a part of my second family.
Maria Perez-Cruz, Youth Committee, Coordinating Committee Member
P.S. Our Mano a Mano fund is only a band-aid on a deeper issue. Sign this petition today for an Excluded Workers fund, which would tax billionaires to create emergency income for undocumented immigrants. Our community can't wait!