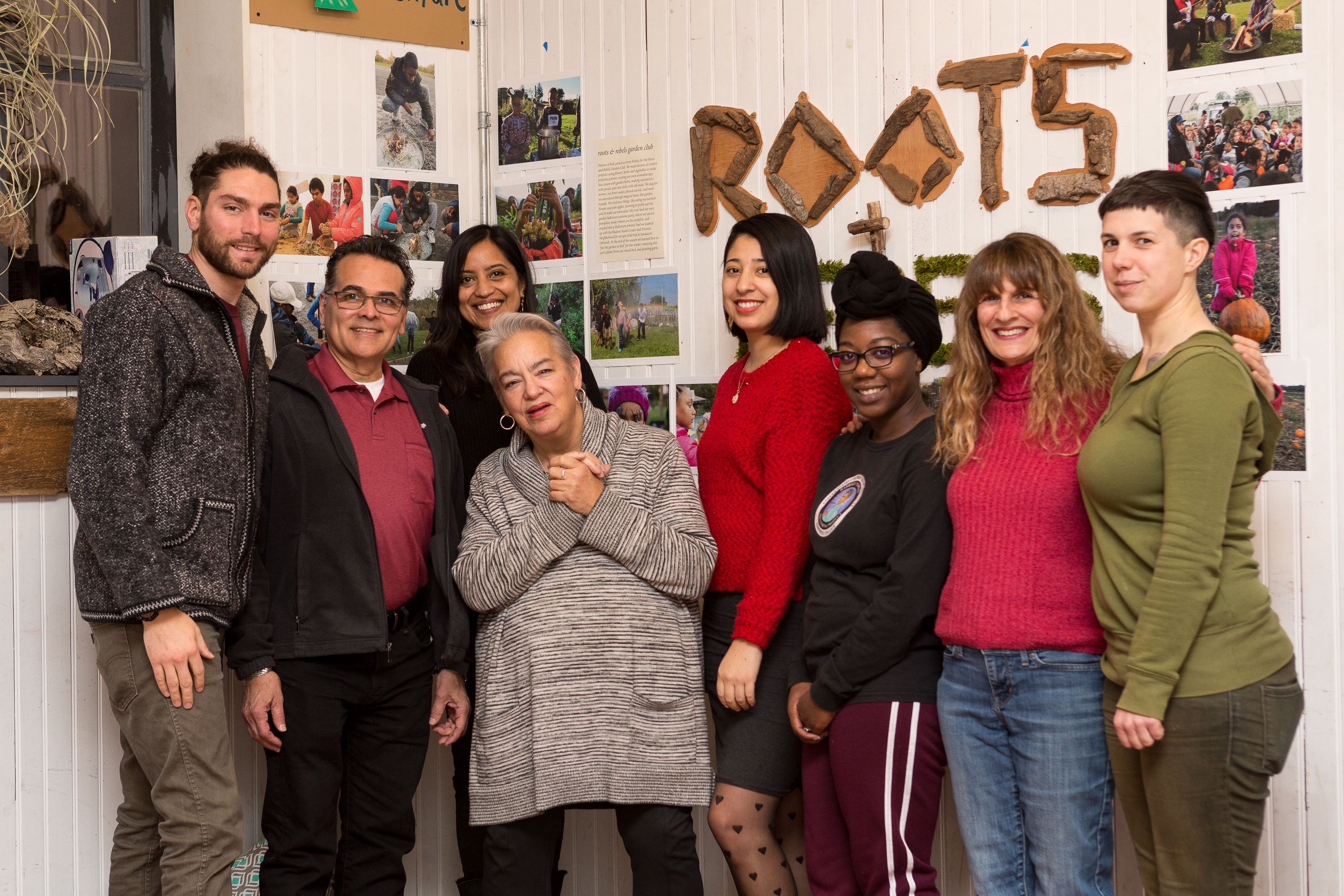 We Are Hiring!
Director of Programming & Services
CCSM organizes with (im)migrants and allies to collectively support, empower and defend our communities. The Director of Programming and Services fulfills a dynamic role in our service-to-organizing model which provides survival services to meet the basic needs of members while engaging them in campaigns for systemic change. 
The Director of Programming and Services works closely with the members, staff, and Board of Directors to implement and improve our five main program areas: legal support, deportation defense, accompaniment and family support, community building and organizing. This position reports directly to the Board of Directors. 
CCSM is building a representative staff that contributes to leadership development within our community. We will provide training and mentorship to applicants who we believe would be a strong addition to our team but do not have all of the qualifications below. We collectively develop work portfolios that match individual skill sets and organizational aspirations. 
Programming & Services (75%)  
Facilitate and strengthen our service-to-organizing model 

Overall implementation of programming

Improve intake and case management process 

Conduct intakes with members 

Make internal and external referrals 

Contribute to launching a direct legal service program

Accompany community members to court and appointments

Translate and interpret for members participating in CCSM programming 

Assist members with completion of Family Preparedness Plans

Work with volunteer coordinators and staff to distribute mutual aid

Answer emergency hotline and activate rapid response network 

Contribute to grassroots and family support fundraising 

Work with volunteer coordinators to secure or provide transportation programming 

Work with local driving school to organize bilingual driving classes 

Attend weekly staff meetings and monthly board meetings 
Organizing (25%) 
Contribute to building a formal membership model

Engage members in one-on-one organizing conversations 

Identify community and member leaders

Organize events to strengthen program areas and campaigns 

Contribute to strengthening implementation of Green Light Law

Compile stories and gather documents for participatory action research 

Gather petition signatures and conduct surveys for campaigning   

Hold institutions accountable to language justice policies

Organize and facilitate multilingual Know Your Rights trainings 
Qualifications
Commitment to CCSM's mission, immigrant communities, and principles of anti-oppression 

Excellent project and time management skills 

Prefered experience with administrative tasks in a non-profit, community, or similar organization

Excellent organizational skills and attention to detail

Bilingualism (English plus Spanish) highly preferred

Good written and verbal communication skills 

Ability to work both independently and closely with a leadership team

Willingness to work flexible hours and travel for trainings,conferences, and accompaniment occasionally with personal vehicle

Exception relational skills working directly with people in complex situations 

Comfortable having one-on-one organizing conversations and making asks 

Valid driver's license preferred 

Relationships with immigrant communities / Resident of Columbia or Greene County preferred 
Terms of Employment
This is a full-time position (40 hours a week) with a starting salary of $35,000 and significant annual raises based on CCSM's pay scale. While CCSM does not currently offer healthcare, benefits include a work computer, mileage reimbursement, paid holidays and unlimited paid time off with prior approval. 
CCSM is an equal opportunity employer and strongly encourages people of color, women, working class people, LGBTQIA people, immigrants and people with disabilities to apply. 

To Apply: Please send a cover letter with your interest in the position and relevant experience, resume, and three professional references with emails and phone numbers to sanctuarycolumbiacounty@gmail.com with "Job Application" as the subject line.
Volunteer with CCSM
CCSM was built from the ground-up by members and volunteers. From our coordinating committee to carrying out the important work of our programming, volunteers add essential capacity to our organization. The key areas we are currently seeking volunteers for are pro-bono legal services, translation, web-design, transportation and grassroots fundraising. Please fill out this form to share your skills and passion with CCSM! Email volunteer@sanctuarycolumbiacounty.org with any additional questions.