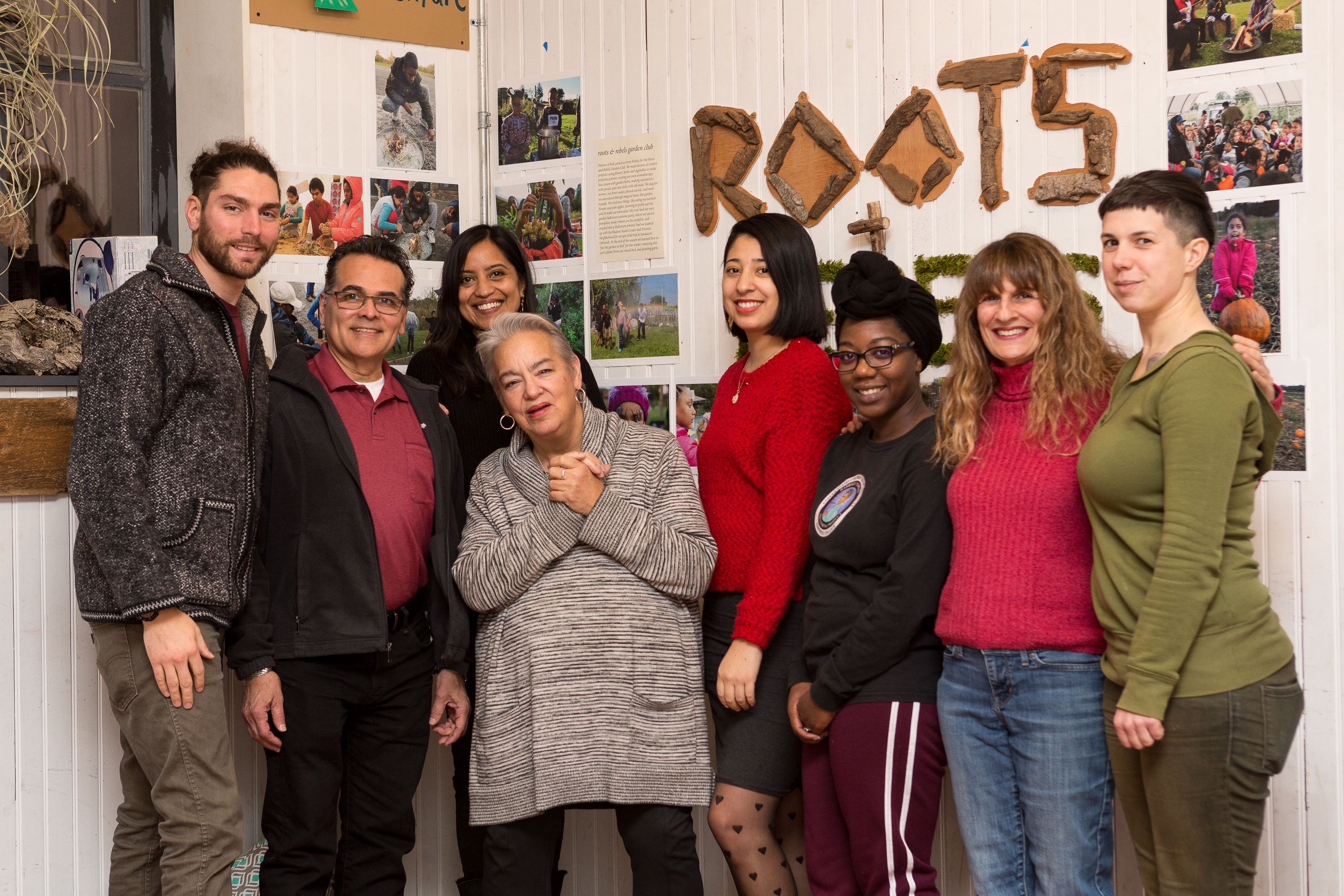 Open Positions:
Full-Time AmeriCorps VISTA with CCSM
Part-Time Community Organizing Intern
______________________________________________________________________________________________________________________________________________
Americorps VISTA with CCSM
CCSM is proud to partner with NYIC with the Americorps VISTA program. The VISTA placed at CCSM will work on communications (e.g., social media, mass mailings/newsletters, website management) and fundraising (e.g., event planning, grant applications, donor mailings) projects. This capacity-building work will support CCSM in being able to connect low-income community members to legal services (e.g., screenings/consultations, representation) and other resources that will support their access to economic opportunity.
NYIC VISTAs are AmeriCorps VISTAs who - through the New York Immigration Coalition (NYIC) - engage in a year of full-time paraprofessional service in an organization, where they work on community outreach/education, communications, fundraising, program development and/or volunteer management projects for the purpose of building the organization's capacity to run immigrant-focused anti-poverty programs and services.
Term of Service
October 16, 2021- October 15, 2022
Full-time
Support/Benefits
During their year of service, NYIC VISTAs are supported with the following benefits:
living allowance of $13,399.15
choice of healthcare allowance ($7,900) or a health plan
choice of a year-end education award ($6,095) or cash stipend ($1,803)
eligibility for benefits such as:

relocation allowance
settling-in allowance (up to $750)
child care support

4-day training on core skills/knowledge areas (e.g., leadership, social justice), NYIC VISTA focus areas (e.g., volunteer management, communications, fundraising) and immigration issues and their intersections with poverty issues
an AmeriCorps VISTA virtual member orientation facilitated by the Corporation for National and Community Service (CNCS)
3-day day trainings (winter & spring)
monthly NYIC VISTA webinars
ongoing check-ins, guidance and support from the NYIC
group national days of service activities
networking and celebration activities/events
Eligibility
In order to be eligible for an NYIC VISTA position, one must be:
18 years of age or older
a U.S. citizen, national, or legal permanent resident, or have Refugee status, Asylum, Temporary Protected Status (TPS) or Deferred Action for Childhood Arrivals (DACA)
To Apply: 
Create a MyAmeriCorps account at https://my.americorps.gov
Sign into your MyAmeriCorps account
Go to the MyAmeriCorps page for any NYIC VISTA position that you want to apply for. To find the position's MyAmeriCorps page, either click on the position's hyperlinked title on this page or run a search for the position using the MyAmeriCorps website's search engine (write "NYIC" in the Program field)
Once you are on the position's MyAmeriCorps page, click on the "Apply Now" button
Contact
If you have questions about the NYIC VISTA program, please contact Membership and Capacity Building Associate Alejandra Lopez-Cuellar at vista@nyic.org and include the term "NYIC VISTA" in the subject line.
CCSM organizes with (im)migrants and allies to collectively support, empower and defend our communities. The Community Organizer Intern will fulfill a powerful role in our organization's sustainability, which provides survival services to meet the basic needs of members while engaging them in campaigns for systemic change. 
This fall, CCSM will be launching our local Language Justice Campaign. We believe people should be able to communicate in the language with which they feel most comfortable. We also believe that our very own institutions should be able to provide equal and fair resources for everyone. We will be holding local institutions accountable and advocate for new policies to achieve language justice in our community. 
The Community Organizer Intern works closely with members, staff, and the Coordinating Committee to organize current and new CCSM members to participate in local Language Justice Campaigns. This position reports directly to the Community Organizer and Directors. The Organizer's primary job is to assist the Community Organizer in building a powerful Language Justice Campaign led by directly impacted students and parents. The list below is an example of the responsibilities the Community Organizer Intern will fulfill throughout the 2021 fall internship program. 
CCSM is building a representative staff that contributes to leadership development within our community. We will provide training and mentorship to applicants who we believe would be a strong addition to our team but do not have all of the qualifications below. We collectively develop work portfolios that match individual skill sets and organizational aspirations.
Organizing 
One-on-One organizing conversations with students and parents
Identify community and member leaders
Contribute to building a formal membership model
Organize and facilitate multilingual membership and campaign workshops 
Compile stories and gather documents for participatory action research 
Gather petition signatures and conduct surveys  
Organize members to hold institutions accountable 
Work with Community Organizer to help integrate our service to organizing model 
Expand CCSM's base of immigrant youth in Columbia and Greene County  
Engage members in legislative advocacy, direct actions, and campaign strategy sessions
Meet with key stakeholders to research, power map, and plan next steps
Qualifications
Commitment to CCSM's mission, immigrant communities, and principles of anti-oppression 
Be a current or recent high school or undergraduate student. 
Excellent project and time management skills
Willingness to work in both a remote and in-person setting
Excellent organizational skills and attention to detail
Bilingualism (English / Spanish/ Bengali ) highly preferred
Good written and verbal communication skills 
Ability to work both independently and closely with a leadership team
Willingness to work flexible hours 
Take feedback well and have a learning mindset. 
Exceptional relational skills working directly with people in complex situations and commitment to building partnerships
Comfortable having one-on-one organizing conversations and making asks 
Valid driver's license and car necessary 
Have relationships with immigrant communities and students in local school districts
Resident of Columbia or Greene County preferred 
Direct experience with immigration system preferred
Terms of Employment
This is a part-time, temporary position (10-15 hours a week) throughout the Summer of 2021 with a possible extension into the Fall semester. This is a stipend internship.  Other benefits include mileage reimbursement for work-related meetings (not including commute to office). 
CCSM is an equal opportunity employer and strongly encourages people of color, women, working class people, LGBTQIA people, immigrants and people with disabilities to apply. 
To Apply: This internship is open to all High School and Undergraduate students. Please send a cover letter with your interest in the position and relevant experience, resume, and three professional references with emails and phone numbers to sanctuarycolumbiacounty@gmail.com with "Internship Application" as the subject line. 
Volunteer with CCSM
CCSM was built from the ground-up by members and volunteers. From our coordinating committee to carrying out the important work of our programming, volunteers add essential capacity to our organization. The key areas we are currently seeking volunteers for are pro-bono legal services, translation, web-design, transportation and grassroots fundraising. Please fill out this form to share your skills and passion with CCSM! Email volunteer@sanctuarycolumbiacounty.org with any additional questions.
If you are interested in interning with us for a semester (or more!), please send us an email with the subject "Interning with CCSM".