Language Justice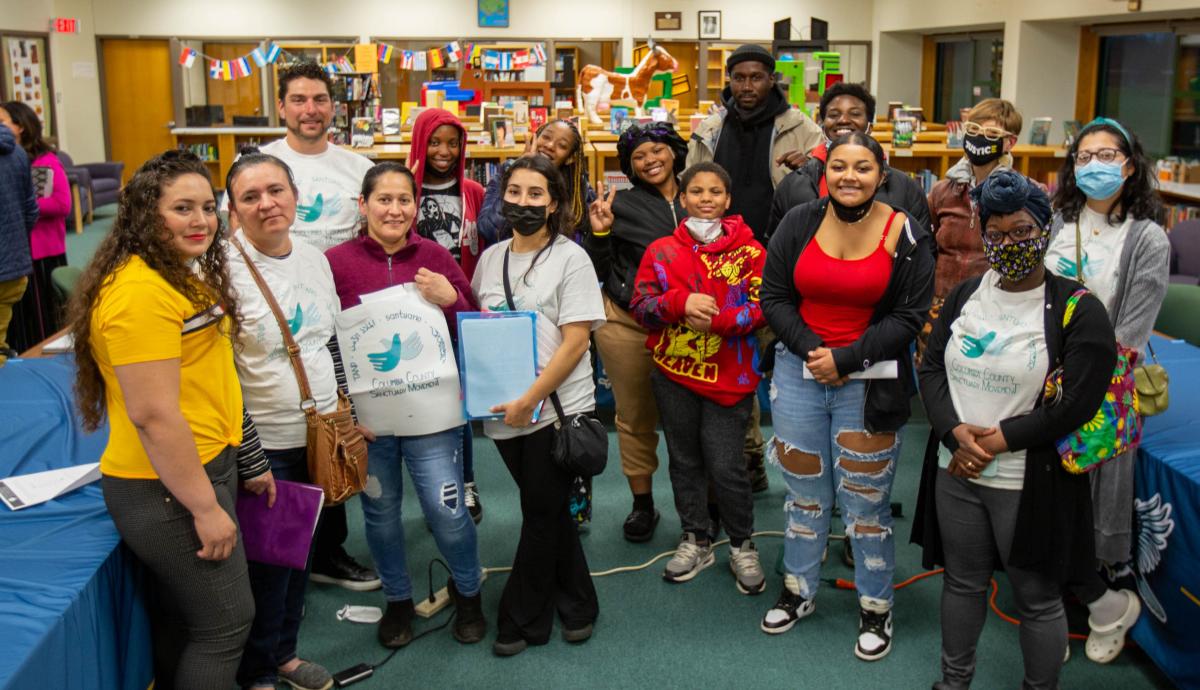 Photo taken after our Language Justice victory in the Hudson City School District!
CCSM administered a short survey to parents, guardians, alumni, and students in Hudson City School District (HCSD) about their experiences with language justice. We found that 96% of participants had never received communications from the district in their preferred language (Spanish, Bengali, Haitian-Creole, Arabic). The majority of surveyed participants could not participate in parent/teacher conferences due to a lack of interpretation. Some parents/guardians indicated that when interpretation or translation was provided, it was by their child, which is unfairly burdensome and unethical. 
After presenting our findings to district leadership, CCSM was invited to collaboratively create a Diversity, Equity, and Inclusion (DEI) policy. We specifically focused on including language equity and organizing members to participate in the policy process. Over 85 community members wrote letters supporting the policy, testified at multiple Board of Education (BOE) meetings, and showed up for the final vote.
The policy received a unanimous vote of support from the BOE on April 26, 2022. 
See below or click here for more information about HCSD's DEI policy.
Columbia County Sanctuary Movement (CCSM) is excited to announce that in 2020 after months of advocacy, Columbia County Government has added full language translation functionality to their website, as well as to town and village websites when accessed through the county's page. 
CCSM discussed the issue with County Clerk Holly Tanner when the DMV transitioned their permit exam scheduling system online in response to COVID. After months of conversations and requests, and in partnership with Tanner, CCSM successfully advocated for full language translation of the County's website and those accessed through it. 
"We want to be able to participate in our community, but it has been difficult because nothing is in our language. It's been a challenge to get a simple request completed. We are a reality in this county and the official government web pages should be accessible to us." - Daniel Hernandez, member of Columbia County Sanctuary Movement
Following CCSM's work with the Green Light Coalition to win equal access to drivers licenses regardless of immigration status, county DMV offices are legally required to make a standard driver's license available to all residents of New York State In order to implement this law, equal access to language translation and interpretation services must be made possible so that immigrants whose primary language is not English can pursue their right to a Driver's License. This issue extends far beyond an issue with the DMV, and impacts anyone for whom English is not their primary language attempting to participate in any aspect of county or city government.