You're invited!
We are honored to announce that Columbia County Sanctuary Movement is celebrating its 5th Anniversary! None of this would have been possible without your support! 
On Saturday, October 8th, we will celebrate these victories with dinner, dancing, awards, and more. Our theme is "Belonging." What does it mean to truly belong to a community?
Space is limited, so buy your tickets now by clicking here! If you cannot attend, we hope you'll continue to support CCSM for many years to come.
You can also write a message to CCSM to be placed in our program book. If you're interested in writing a message, advertising your business, or sponsoring the Latinx Parade and Festival on September 17th, visit www.sanctuarycolumbiacounty.org/sponsor.
*Dress to impress! No pets please.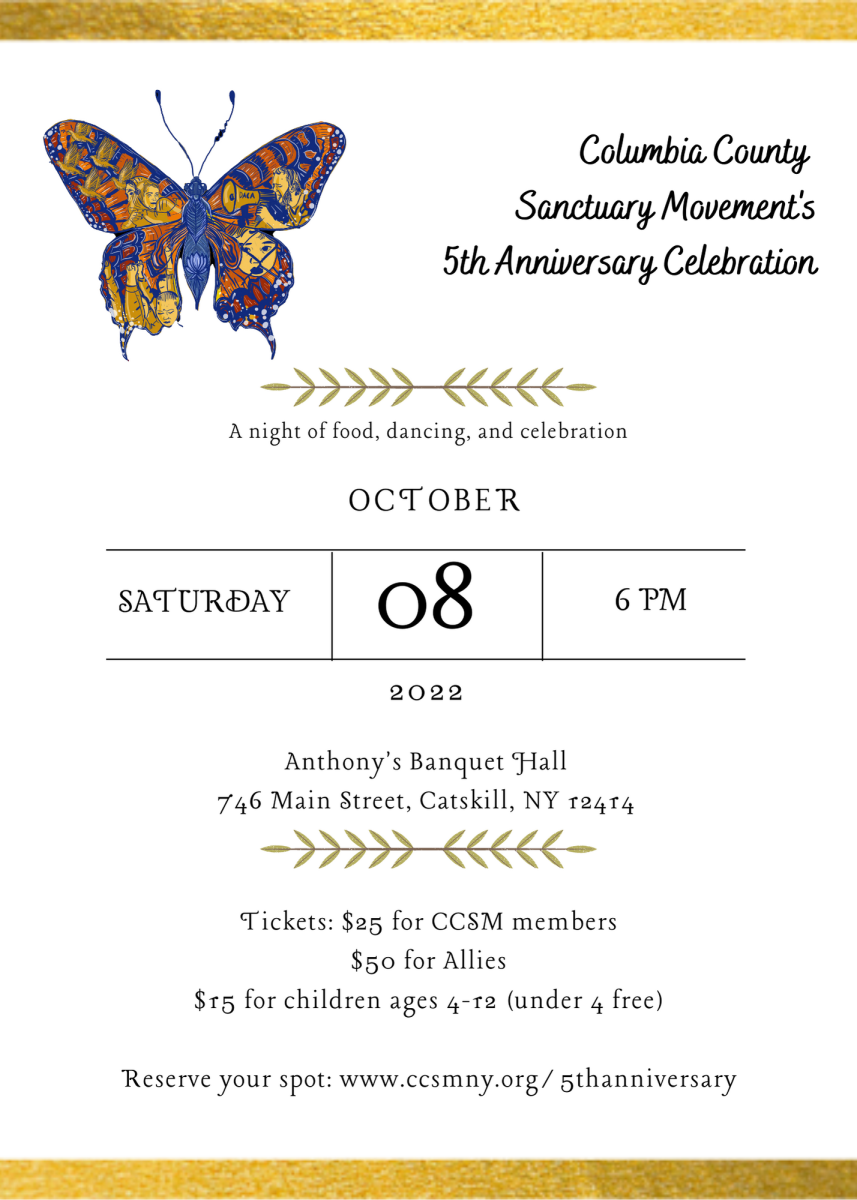 Butterfly logo is designed by Jabin Ahmed
Food will be provided by: Desla (Jamacian Cuisine), Jarin Ahmed (Bangladeshi Cuisine), and Coyote Flaco (Mexican Cuisine)!
Decorations by GiftedHands Event Decor
Congratulations to our honorees:
Nelson Andino
Michael Chameides
Mercedes Ganchoso
Pastor Marcelino Mejicano
Jim Milstein
Marcel Parrilla
Mahfuzur Rahman
Sara Reyes
Alicia Rios
Catharine Tyler
Rick Werwaiss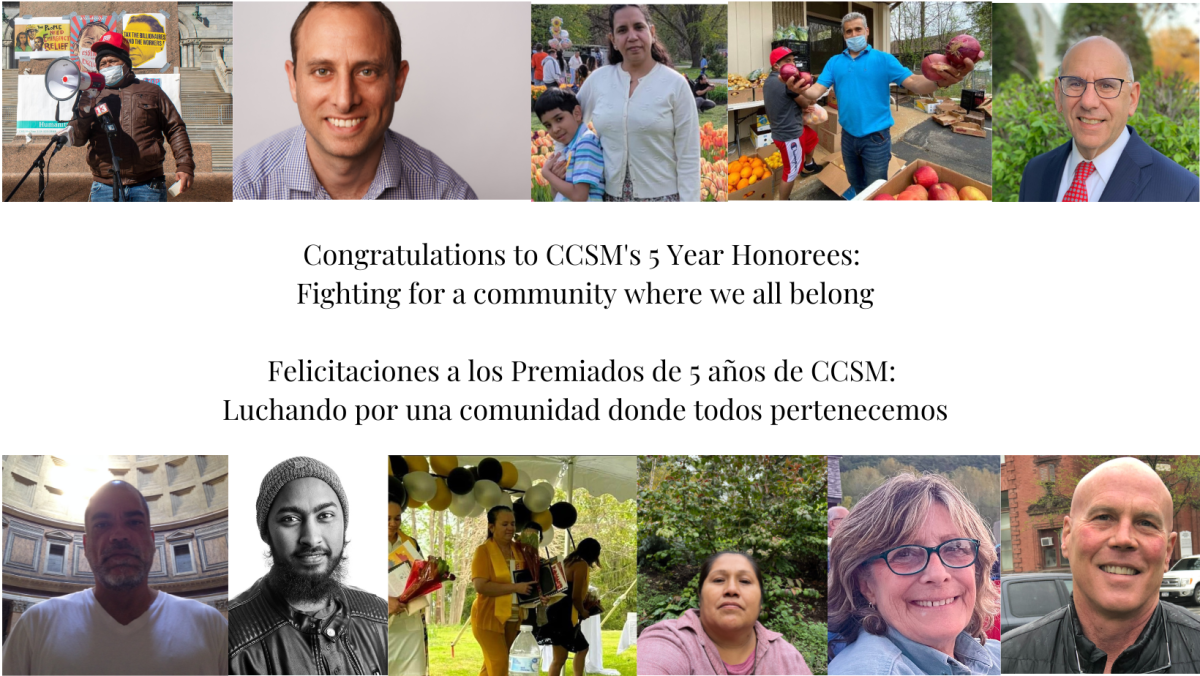 Our 5th Anniversary Celebration is sponsored by: